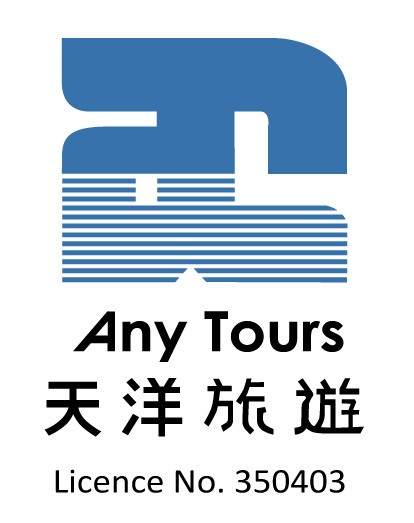 Any Tours Enterprises Limited
Booth No. D075
Any Tours Enterprises Limited was established since 1978.
Our Major of business are study tour, medical travel, private group tour, M.I.C.E group, corporate travel management and online air ticket and hotel reservation.
Any Tours has also invested in the training & development of experienced, energetic and service minded work force. Our team members create, design and build the most exclusive itineraries catering to our clients needs and they are the cornerstone of creating the magic, by providing quality, creativity, innovation and integrity with their great talent, passion and dedication. The company network expands over many countries and has an active working relation with like minded clients and travel industry partners from all over the world.
天洋旅遊公司始創於一九七八年,多年來,憑著優良的商務服務管理經驗和不懈的努力,已發展成為一個多元化的商務,團體及個人的旅遊服務公司。
本公司的業務包括︰籌畫,組織及辦理各類遊學團,醫療旅遊,私人包團,獎勵旅遊,公司商務旅遊安排及網上機票酒店預訂等等。
本公司大部份員工都有超過10年經驗,他們均接受過本行業的嚴格職業訓練,工作經驗豐富,良好的工作態度,並擁有優良的管理人才,在本行業內,甚稱精英薈萃。
Address
Unit 12, 17/f, Blk B, New Trade Plaza, 6 On Ping St, Shatin
Hong Kong
Hong Kong China
Contacts
Homepage:
Email:
Tel:
Product Groups
Cultural and Study Tours
Incoming Agencies
Medical Travel
Customized Tour
Business Travel Agencies