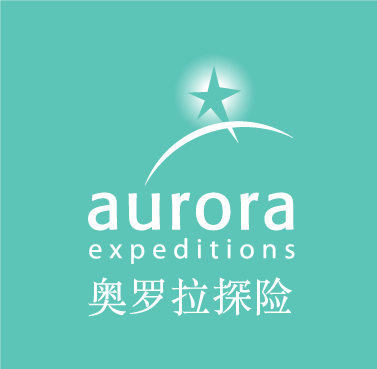 Aurora Expeditions
Booth No. D079
Over the past 27 years, Australian-owned adventure company, Aurora Expeditions, has become the leader in small-group, expedition-style travel to the polar regions and other wild and remote destinations. Their aim is to connect like-minded travellers with nature and wildlife, offer unique experiences and activities in some of the world's most inspiring regions. This includes splendour areas such as Antarctica, the European Arctic, Costa Rica, Scotland, Patagonia, Iceland, Greenland and many more. Aurora Expeditions was voted #1 for the best itineraries in 2018 by Cruise Critic.

Set to sail in October 2019, Aurora Expeditions new state-of-the-art purpose-built expedition vessel, the Greg Mortimer, is the first passenger vessel to feature the patented Ulstein X-Bow®, allowing for faster and smoother sailings - a ship designed by expeditioners, for expeditioners.

Aurora Expeditions believe that small groups are best. Unlike larger vessels, their smaller ice-strengthened ships allow the flexibility to land when the best opportunities present themselves. In turn, passengers can experience nature at its very best; maximizing time spent exploring and ashore.

Their highly acclaimed expedition specialists are some of the best in the business. Many are recognised world leaders in their fields. Specialists include expert naturalists, geologists, historians, guides and crew who help unlock the wonders of these special places.

Aurora Expeditions offers passengers intimate experiences in remote destinations through a range of flexible, innovative itineraries. Always on the look at for new places to explore. They are an environmental sensitive and enriched expeditions company who has helped develop international environmental guidelines for the polar regions, and consciously limit the number of people in each destination.
在过去的27年里,澳大利亚极地探险公司Aurora Expeditions(奥罗拉探险)已成为了极地旅游业内的领导者。专注于带领小团体探险极地,游览世界上多个野生及偏远的地区。他们的目标是将志同道合的旅客与大自然和野生动物联系起来,在世界上一些最具启发性的地区提供独特的体验和活动。包括南极洲,北极,哥斯达黎加,苏格兰,巴塔哥尼亚,冰岛,格陵兰等众多景点。奥罗拉探险在2018年度被Cruise Critic評為最佳行程的第一名。

奥罗拉探险的全新抗冰船 Greg Mortimer (阁默号) 将于2019年10月正式启航。阁默号 将成为第一艘专门为探险而设计的船舶。采用了获得专利的乌斯坦(Ulstein) X-Bow®先进技术,能实现更平稳,更快速的航行。 它最大的特点是抗风浪的设计能大大降低噪音与振动,使极地旅程更令人充满期待!该船更是一艘在资深探险队员指导下设计而成的,不折不扣的专业探险船舶。它将会实现更快,更顺畅舒适的新一代探险航行。

奥罗拉探险认为小团体航行是最好的。与传统较大的船舶不同,它们较小的船舶可以更有效地实现灵活着陆和个性化体验,使乘客们可以零距离亲近大自然,花更多的时间探索岸上的奥秘。小团体的规模使奥罗拉探险在行程设计方面更有弹性。

在奥罗拉探险,他们备受赞誉的探险专家都是业内的尖端份子。极地探险专员都是来自各自领域公认的世界精英。当中包括拥有多年经验的自然学家,地质学家,历史学家,专业探险导游等。每班航次都会由他们为乘客解开大自然的密码,揭秘这些特殊地区的奇迹。

奥罗拉探险通过一系列灵活创新的行程为旅客提供与大自然最亲密的体验。一直延续着冒险的精神,不断地探索新奇的地方。每天的行程可因大自然的安排而作出更完善的变动。灵活自由的行程更能确保乘客们不会错过旅程里精彩的每一刻。他们是极地环境保护大使,协助了制定国际极地环境保护指南,有意识地限制每个目的地的人数。新船阁默号低油耗,少污染的的设计更能呈现出奥罗拉探险对保护极地环境坚定如初的理念。
Address
Suite 12, Level 2, 35 Buckingham Street, Surry Hills
2010 Sydney
Australia
Contacts
Homepage:
Email:
Tel:
Product Groups
Adventure Tours
Cruises holidays
Winter Sports
Cruise Lines
Incentive Travel