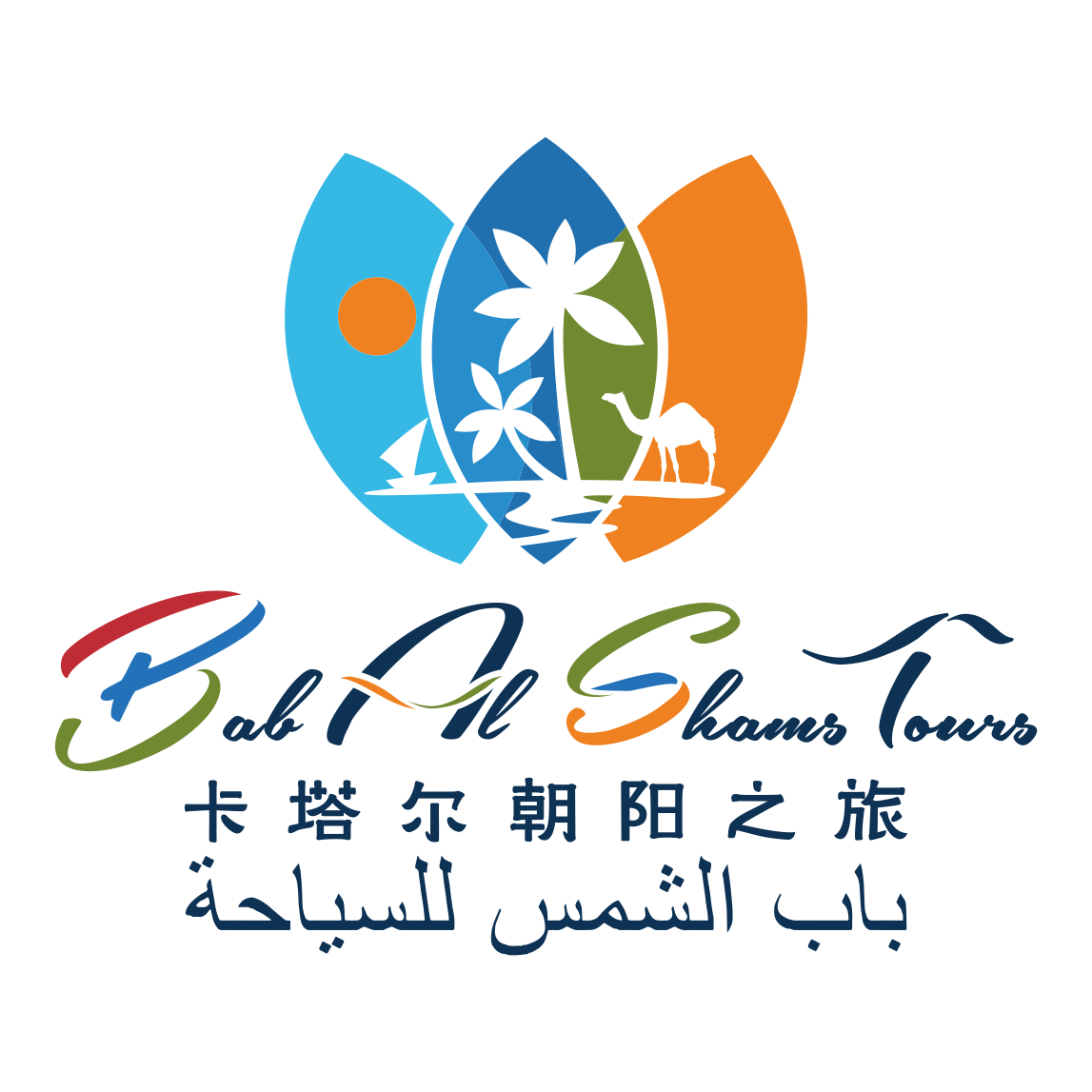 BAB AL SHAMS TOURS
Booth No. B103
Bab Al Shams Tours is one of the leading Chinese Tour Operators in Qatar, providing comprehensive services for groups and individuals.
It was first established in the year 2015 by qualified professionals with more than eight years of experience in the Qatar tourism industry. Bab Al Shams Tours is a Chinese leading travel service provider in Qatar with full operations in Beijing . Holding places, people and custom through professional guides, modern transportation, quality hotels, fine restaurants and other key vendors.
We are located on B02-Office 4, Ezdan Building E001,Umm Ghuwailina Doha -Qatar. All of our staff are delighted to serve you 24/7, including holidays.
BAB AL SHAMS TOURS(简称BAS)卡塔尔朝阳之旅是在卡塔尔领先的中国旅行社之一,为团体和个人提供全面的服务。BAS成立于2015年,是卡塔尔第一家由旅游局颁发正规旅行社牌照的中国旅行社,由在卡塔尔此领域从业8年以上的资深专业人士创立。为了提供便利服务,我社在北京设立中国代表处。BAS有着经验丰富的管理团队和操作人员,知识丰富的导游和豪华旅游车,为顾客提供宾至如归的服务。
BAS真诚期待与您携手,共创卡塔尔旅游辉煌!
Address
B02- Office 4, Ezdan Building EO01, Umm Ghuwailina, Doha-Qatar
31138 Doha
Qatar
Contacts
Homepage:
Email:
Tel:
Product Groups
Town Sightseeing Tours/ Walks
Business Travel Agencies
Luxury Tour operators/Travel agencies