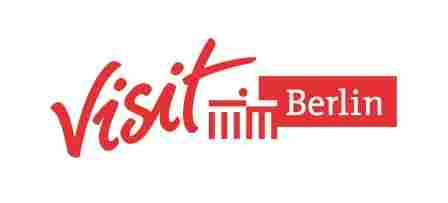 Berlin Tourismus & Kongress GmbH
Booth No. A148
visitBerlin (Berlin Tourismus & Kongress GmbH) has been promoting Berlin as a brand for more than 25 years all over the world. It showcases the city at hundreds of events around the world, attracts international journalists and bloggers to the city and supports them on their research trips here.
In the convention sector, Berlin Convention Office acquires conferences, fairs and congresses for Berlin. visitBerlin also functions as a travel agency, offering hotel accommodation and tickets and issuing the Berlin WelcomeCard, Berlin's official sightseeing pass. In addition, it operates the Berlin Tourist Info Centers and the Berlin Service Center.
With its vast range of useful information, plus exclusive offers, visitBerlin.de - Berlin's official online tourism platform - makes it easy for visitors to prepare their trip to Berlin.
visitBerlin is ranked as one of Europe's most successful destination management organizations.
visitBerlin (Berlin Tourismus & Kongress GmbH) 一直在世界各地推广柏林品牌,时间超过了25年。visitBerlin 在全球数百场活动中展示了这座城市,吸引了大量国际记者和博主来到这座城市,并为他们的研究之旅提供支持。
在会议领域,visitBerlin 柏林会议办事处承办有关柏林的会议,博览会和大会。visitBerlin 还是一家旅行社,提供酒店住宿和门票,并签发柏林欢迎卡,这是柏林的官方观光旅行卡。此外,它还经营着柏林游客信息中心(Berlin Tourist Info Center) 和柏林服务中心 (Berlin Service Center)。
凭借其广泛的有用信息以及独家产品,visitBerlin.de (柏林的官方在线旅游平台) 使游客可以轻松准备他们的德国首都之旅。visitBerlin 被评为欧洲最成功的目的地管理组织之一。
Address
Am Karlsbad 11
10785 Berlin
Germany
Contacts
Homepage:
Email:
Tel: