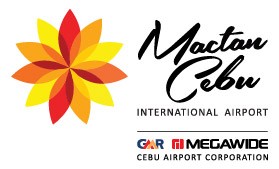 GMR Megawide Cebu Airport Corp.
Booth No. C047
Mactan-Cebu International Airport's (MCIA) new Passenger Terminal Building called Terminal 2 (T2) commenced its full commercial operations on July 1, 2018.

Despite of an 11-month delay in the handover of land, GMCAC maintained its commitment to commission the terminal on time to provide the much-needed capacity for international passengers and at the same time decongest Terminal 1 for the benefit of domestic passengers. It is one of the flagship projects under the administration's Build, Build, Build infrastructure program, and the first airport project inaugurated on June 7, 2018 under President Rodrigo Duterte's term.

With the addition of a new terminal, MCIA increased its passenger capacity from 4.5 million to 12.5 million. Envisioned with a unique design that demonstrates the warmth and friendliness of the local culture, Terminal 2 is set to transform MCIA into a world-class facility and resort-gateway.
關於 GMCAC與Mactan Cebu International Airport(宿霧國際機場)

菲律賓-印度財團GMR-MEGAWIDE宿霧機場公司(GMCAC)於2014年11月1日接管Mactan Cebu International Airport(宿霧國際機場)之陸側營運,開始長達25年的BOT案。

Mactan-Cebu International Airport(宿霧國際機場)新建旅客航廈樓(第二航廈)於2015年6月29日破土動工,2018年7月1日正式營運。儘管土地移轉延遲11個月,GMCAC仍準時完成第二航廈的建設,以配合大量國際旅客亟需增加的使用空間,並紓緩擁擠的第一航廈,便利國內線旅客。

此為菲律賓"建設,建設,建設"基礎設施規劃中相當具代表性的一次建設,亦是第一個機場建設項目,於2018年6月7日、羅德里戈·杜特蒂(Rodrigo Duterte)總統任內正式啟用。

第二航廈的新啟用帶動旅客容量大幅增加;從原先的4500萬人次增加至1億2500萬人次。獨特的航廈設計更展現當地文化的溫暖與友好,使宿霧國際機場轉型為世界級機場以及度假勝地重要門戶。
Address
Mactan Cebu International Airport
6015 Cebu
Philippines
Contacts
Homepage:
Email:
Tel:
Product Groups
Tourism Boards
Airport
Tourist Attractions