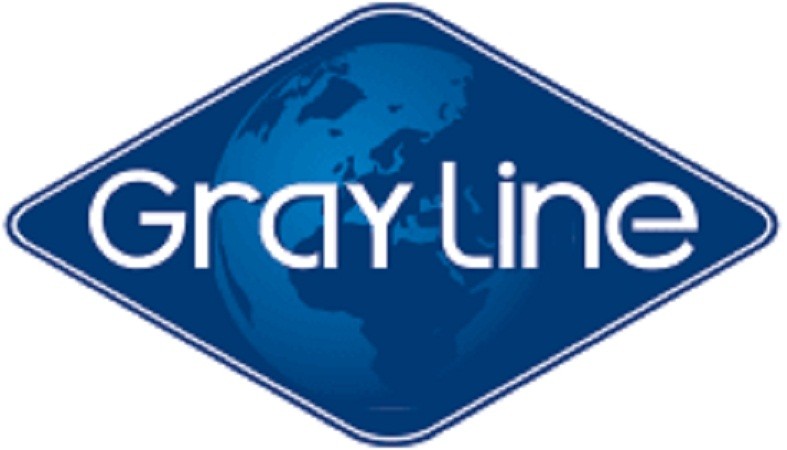 Gray Line Australia
Booth No. D025
Gray Line Australia is a Melbourne based Australian family owned company offering sightseeing day tours in all major cities and destinations throughout Australia. Operated by the Driver family, together with our regional partners, we strive to provide professional and engaging day tours taking in the best sights and attractions across this great land. Driver Group Australia owns and operates a fleet of over 120 vehicles and 260 employees.

Driver Group Australia commenced with the operation of two buses on a route service in Melbourne's eastern suburbs in 1931. During the seventies and eighties an operational relationship was forged with Ansett Pioneer, Australia's leading tour and sightseeing operator at the time. This lead to the Driver family's acquisition of Pioneer's Melbourne day tour business in 1989. In 1991, Pioneer Tours Melbourne was accepted as a member of Gray Line Worldwide Sightseeing and soon after launched a national Gray Line network covering Melbourne, Sydney, Adelaide, Tasmania, Perth, Cairns, Brisbane and the Gold Coast and Alice Springs in Central Australia.

"Find a reason to go" and Gray Line will give you an experience that will capture your imagination and adventurous spirit!
Gray Line 澳洲是总部位于墨尔本的高端一日游观光旅游公司,范围遍布整个澳大利亚,涵盖所有主要城市。公司选用各类顶级巴士和知识丰富的当地导游服务于世界各地的游客。

公司以客户至上,提供快速高效的顾客服务,使Gray Line品牌成为澳洲最好的一日游服务商,连年被评为澳大利亚观光游销售第一。

公司成立于1931年,从巴士服务公司逐渐成长为旅游服务业的领军者,目前拥有120辆各类型巴士,专职司导260名。"Sightseeing Everywhere" 跟着Gray Line去旅行,相信一定能让您真切细微的认识澳洲,深入了解这里的风土人情。
Address
45-53 Ricketts Rd, Mount Waverley VIC 3149, Australia
3149 Mount Waverley
Australia
Contacts
Homepage:
Email:
Tel:
Product Groups
Adventure Tours
Young Travel 18-35
Luxury Tour operators/Travel agencies