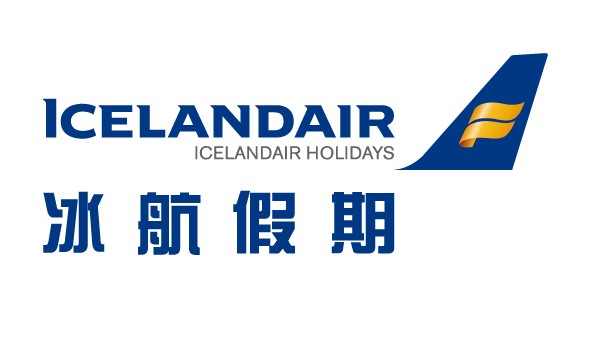 Icelandair Holidays China
Booth No. A103
Icelandair Holidays China is an Icelandic tourism brand launched by Icelandair Group(Icelandair, Icelandair Hotels, Iceland Travel) in the Chinese market. We'll provide customers with high-quality and professional local reception services. Relying on Icelandair Group, it will bring Iceland tourism experience to the vast number of Chinese tourists.
The tours range from day-long excursions to trips that stretch over a few days. With our diverse options on offer every season, you can be sure to find the right tour for your needs, whether it is a pre-planned package tour, a theme tour or a self-drive trip.
In addition to our successful private tour division, we are also experts in incentives and events, organising conferences and meetings, and helping with logistics and tailor-made tours for every kind of traveller, from the curious and independent adventure types to those who prefer more comfort on the road.
Make your trip to Iceland an unforgettable one. We look forward to seeing you.
冰航假期是冰岛航空集团(冰岛航空,冰岛航空酒店和冰岛旅行社)在中国市场推出的冰岛旅游品牌。我们将全程为客户提供当地高品质专业的地接服务。由冰航集团作为依托,为广大中国游客带来极致的冰岛旅游体验。
根据客人的不同需求,我们有丰富的线路供您选择:一日游,多日团队游,自驾游,或可根据您自 身要求为您量身定制私家线路服务等。
除了个人旅游团组服务之外,冰岛旅游公司同样是会议旅游,奖励旅游,邮轮旅游线路中的佼佼者。
让您的冰岛之旅成为难忘的旅程。我们期待您的到来!
Address
北京市朝阳区农展馆南路13号瑞辰国际中心17层1701室
100125 北京
China
Contacts
Homepage:
Email:
Tel:
Product Groups
Hotels/hotel chains
Family Holidays
Customized Tour
Airlines
Incentive Travel