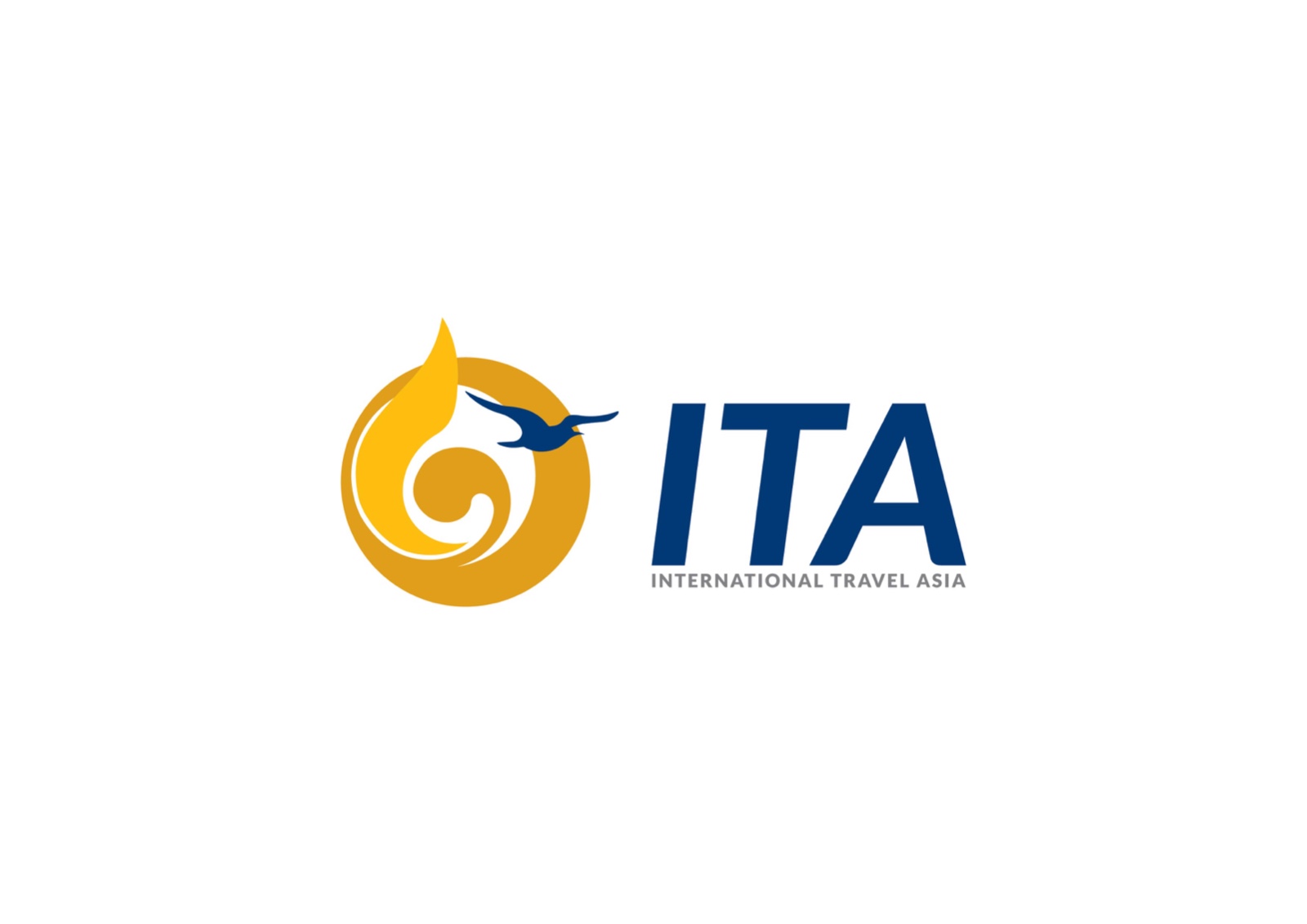 International Travel Asia Company Limited
Booth No. C020
International Travel Asia Co., Ltd. (ITA), a wholly-owned subsidiary of Asia World Co., Ltd, is committed to the development of Myanmar's tourism and surrounding industries. Its core business covers the development of new routes, air ticketing, tourism finance and scenic spots.

The parent company, Myanmar Asia world company, was founded in 1992. Under the leadership of chairman luo bingzhong, the whole group has become a leading enterprise in the field of infrastructure construction in Myanmar. At present, the group invests, contracts and operates Yangon international airport, Naypyitaw international airport, Daoyueka hydropower station, Yangon port container terminal and other major infrastructure projects. As the largest private enterprise in Myanmar, Asia world group has 28 subsidiaries and about 10,000 employees.

International Travel Asia (ITA), founded in 2018, is a company affiliated to Myanmar Asia World Company dedicated to promoting tourism in Myanmar and cultural exchanges between Myanmar and China. ITA's senior managers have a deep understanding of social culture, economic and trade development, policies and regulations of Myanmar and China.

Since its establishment, ITA has established good communication channels with Myanmar national hotel and tourism department, Myanmar tourism association, major tourism companies, etc., established good cooperative relations with the offices of several foreign companies in Myanmar, and maintained good communication and cooperation with several mainstream media in Myanmar and China.

Since October 2018, a number of international air routes connecting Yangon with different destinations around the world have been launched, including Guangzhou-Yangon, Shenzhen-Yangon, Milan-Yangon and Xian-Yangon. In 2019, ITA will continue to focus on the development of new course development and domestic and international charter business, at the same time, will also provide customers with a more thoughtful air ticketing service.
亚洲国际文旅集团(International Travel Asia Co., Ltd,以下简称ITA)是缅甸亚洲世界集团(Asia World Co., Ltd)全资控股子公司,致力于发展缅甸旅游及周边产业,核心业务涵盖新航线开发、航空票务、旅游金融、景点开发等。
母公司缅甸亚洲世界集团成立于1992年,在董事长罗秉忠先生领导下,全集团上下众志成城,将集团逐渐发展成为缅甸基础设施建设领域的龙头企业。目前,集团投资承建并运营有仰光国际机场、内比都国际机场、道月卡水电站、仰光港集装箱码头等重大基础设施项目。作为缅甸最大的民营企业,亚洲世界集团旗下拥有子公司28家,员工约10000名。
亚洲国际文旅集团(ITA)成立于2018年,是缅甸亚洲集团下属专门致力于推动缅甸旅游及缅中文化交流的公司,ITA公司高层管理人员对缅甸及中国的社会文化、经贸发展、政策法规等方面均具有较为深入的理解。
从成立之初,ITA即与缅甸国家酒店和旅游部、缅甸旅游协会、各大旅游公司等建立了良好的交流渠道,与数家外国公司的驻缅办事处建立了良好的合作关系, 同时,还与缅甸及中国多家主流媒体保持着良好的沟通与合作。
2018年10月至今,在ITA的大力助推下,包括广州-仰光、深圳-仰光、米兰仰光和西安-仰光在内,多条连接仰光与世界不同目的地的国际航线陆续开通。2019年,ITA将继续着力发展新航线开发及国内外包机业务,同时,还将为客户提供更加周到的航空票务服务,与支付宝合作助推缅甸移动支付及旅游金融发展,与缅甸旅游部门及相关机构通力协作,促进缅甸与包括中国在内的世界各国旅游、文化互联互通。
Address
Level-2, Yangon Domestic Terminal (T3), Mingalardon Township
11181 Yangon
Myanmar
Contacts
Homepage:
Email:
Tel:
Product Groups
Incoming Agencies
Airport
Online Payment Systems