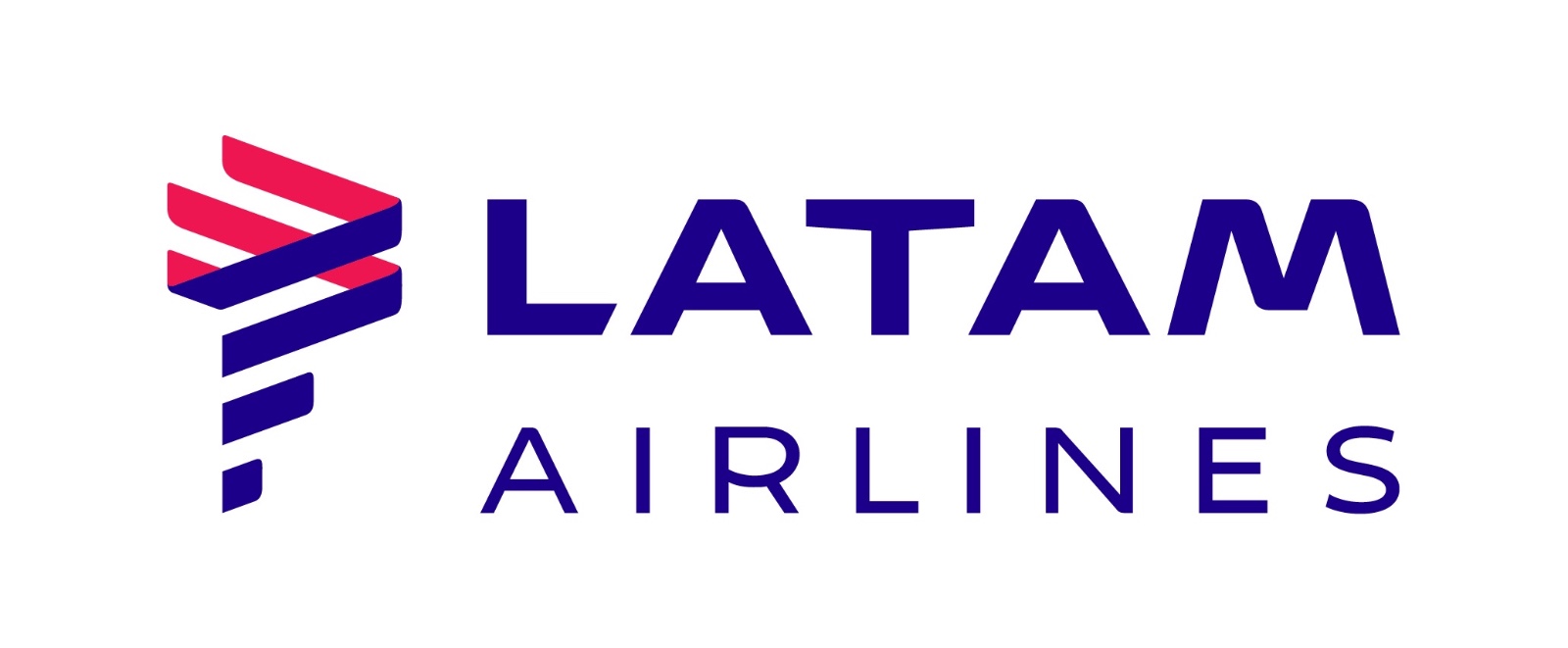 LATAM Airlines
Booth No. B125
LATAM Airlines Group is Latin America's leading airline group with one of the largest route networks in the world, offering air services to around 140 destinations in 25 countries, and is present in six domestic markets in Latin America: Argentina, Brazil, Chile, Colombia, Ecuador and Peru, in addition to its international operations in Latin America, Europe, the United States, the Caribbean, Oceania and Africa.

The Group employs over 40.000 people worldwide, operating more than 1,300 flights per day and transporting 68 million passengers per year.

LATAM Airlines Group has a young and modern fleet. Its 312 aircraft average an age of around seven years and feature the latest models including the Boeing 787, Airbus A350, A321 and A320neo.

LATAM Airlines Group is the only airlines group in the Americas and one of three worldwide to be part of the Dow Jones Sustainability 'World' Index. In 2018, it was recognized by the index for sustainable practices, based on economic, social and environmental criteria, for the fifth consecutive year.

LATAM Airlines Group shares are traded on the Santiago Stock Exchange and the New York Stock Exchange in the form of ADRs.
LATAM南美航空集团是拉丁美洲领先的航空集团,航空网络覆盖全球25个国家的140多个目的地,是全球最大的航空网络之一。LATAM南美航空目前在拉丁美洲拥有6个主要市场,包括:阿根廷、巴西、智利、哥伦比亚、厄瓜多尔和秘鲁。除此之外,其国际运营市场向外延展覆盖至欧洲、美国、加勒比海、大洋洲和非洲。
LATAM南美航空集团在全球拥有40,000多名员工,每日运营航班超过1,300个,每年运送乘客高达6800万名。
LATAM南美航空集团拥有一支年轻的现代化机队。312架飞机平均机龄约为7年且均为最新机型,包括波音787、空中客车A350、A321和A320neo。
LATAM南美航空集团是拉丁美洲唯一的航空集团,同时也是全球入选道·琼斯可持续发展"世界"指数榜的三大航空集团之一。2018年,根据经济、社会和环境标准,LATAM南美航空集团连续第五年被可持续实践指数所认可。
Address
Av. Presidente Riesco 5711 Piso 7, Las Condes
8660360 Santiago de Chile
Chile
Contacts
Homepage:
Email:
Tel: