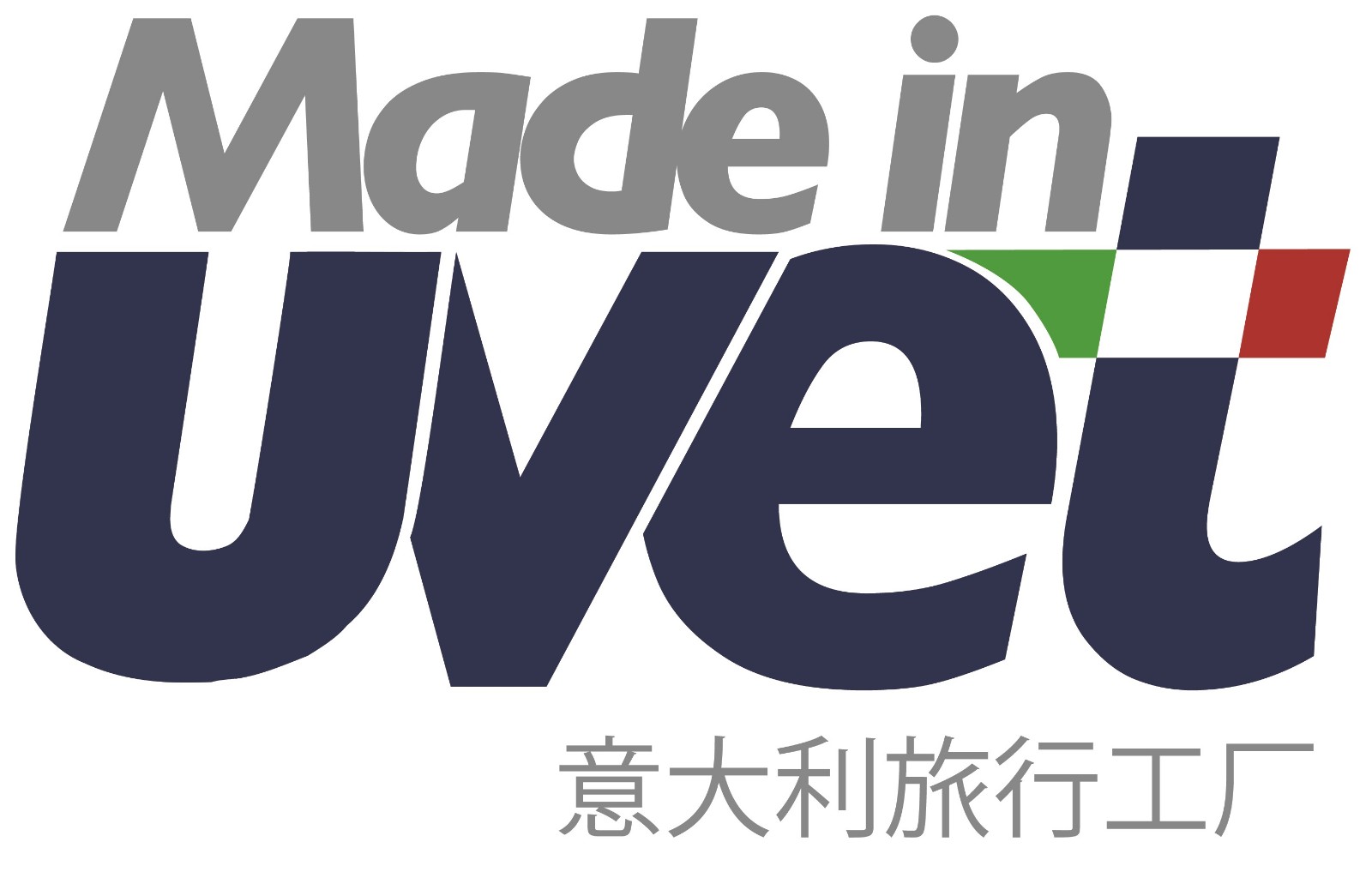 MADE IN UVET
Booth No. A051/D071
Made in Uvet is the Tour Operator and Destination Management Company belonging to the Uvet Group, the leading Travel Management company in Italy (estabilished in 1950) with branch offices in France, Switzerland, Sweden, Finland, Latvia, Romania and the United Kingdom.

Made in Uvet offers Luxury and tailor-made travel services in Europe, with a special focus on Italy, thanks to its long experience in Business and Leisure Travel, Mobility, Meetings, Incentives, Conferences and Events.

Within Italy, the Uvet group has operating centres in Milano, Turin, Treviso, Bologna, Florence and Rome, and it is the major shareholder in a network of more than 1,500 travel agencies throughout Italy. In each region, they ensure direct knowledge of the territory, products and local suppliers, as well as offering a complete service to their clients.

The mission of Made in Uvet is to offer travel programmes and experiences which enable people to sample the best of Italian lifestyle and the excellence it has to offer. With passion, skill and professionalism, the multilingual Made in Uvet team will create custom-made travel itineraries and provide services for every type of demand and budget. It will take care of hotel bookings, train and airline tickets, transfers, restaurants, guided tours and entertainment, but also private jets and helicopters, yachts, limousines, and unique, exclusive locations for private events, weddings or honeymoons.
Made in Uvet 公司是一家隶属于Uvet集团的旅游经营及行程管理公司。Uvet集团是意大利的旅游管理巨头(成立于1950年),分支机构遍布法国、瑞士、瑞典、芬兰、拉脱维亚、罗马尼亚和英国,与多家公司携手合作,在2015年创下了22亿欧元的业务量,雇员人数超过900名。
Made in Uvet公司提供定制型豪华欧洲旅游服务,其业务重点主要在意大利。公司在商务与休闲、旅游、交通、会议、奖励活动、会展与大型活动等方面拥有丰富的经验。在意大利国内,Uvet集团在米兰,都灵,特雷维索,博洛尼亚,佛罗伦萨和罗马都设有运营中心,并为意大利一个超过1500家旅行社所组成的完整网络之主要股东。在每一个地区,由于他们对当地地域,产品与供应商直接而深入的认识,极有利于为客户们提供完整的服务。

Made in Uvet的使命是提供使人们感受最好的意大利生活方式及其所能提供的卓越体验的旅游行程与经验。秉持着热情,专业技能及敬业精神,Made in Uvet精通多国语言的团队将为每一种需求及不同的预算创造定制旅游行程与提供服务。不仅预订酒店、火车票、机票、接送、餐厅、导游及娱乐活动,并且安排私人飞机、直升机、游艇、豪华轿车、私人活动及婚礼与蜜月别致独特的专属场地。
Address
Bastioni di Porta Volta 10
20121 Milano
Italy
Contacts
Homepage:
Email:
Tel:
Product Groups
Customized Tour
Business Travel Agencies
Destination Management Companies