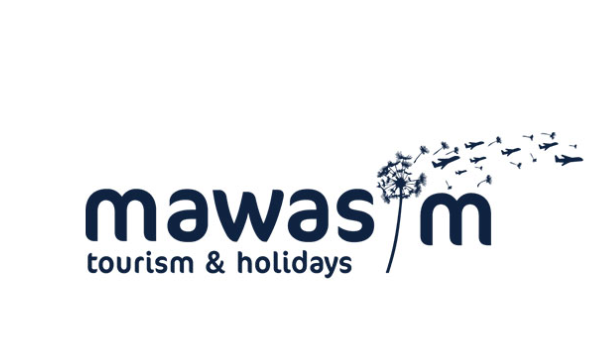 Mawasim Tourism and Holidays
Booth No. B091
Mawasim Holidays LLC is a part of Al Suwaidi Sons companies. We are a pioneer travel company in the Middle east, based in Abu Dhabi with 3 branches in UAE to extend the service to our clients located in other parts of UAE. We have been serving the community for many years in a raw now. It has earned the name and fame with the whole hearted support of million customers embodied with the excellent skills of its dedicated and determined staff.
Mawasim Holidays make the best possible effort to ensure Travel bookings that suit the needs and budget of business and leisure travellers. We have very healthy and close liaison with various international tour operators and thus supports / facilitates the promotion of different types of packages as per the customer preferences. We have tied up with more than 1, 55,000 hotels across the world to give you the best Hotel / Resort as per your choice.
Mawasim Holidays offer the complete travel solutions to individuals and corporate traveller's by incorporating cost effective and quality control procedures. A team of experts with the years of experience and in-depth knowledge combined with dedication are employed for meeting and satisfying customers' requirements in the travel trade.
Mawasim Holidays addresses key travel management objectives through a solid business plan to ensure that the company achieves results. It is committed to deliver the savings and program enhancement companies look for.
Mawasim Holidays LLC是Al Suwaidi Sons公司的一部分。我们是中东的先锋旅游公司,总部位于阿布扎比,在阿联酋设有3个分支机构,为阿联酋其他地区的客户提供服务。我们一直在为社区服务多年。凭借其敬业和坚定的员工的卓越技能,百万客户的全力支持赢得了名声和声誉。

Mawasim Holidays尽最大努力确保符合商务和休闲旅客需求和预算的旅行预订。我们与各种国际旅游运营商保持着非常健康和密切的联系,从而支持/促进根据客户偏好推广不同类型的包裹。我们与全球超过1,5,5,000家酒店合作,根据您的选择为您提供最好的酒店/度假村。

Mawasim Holidays通过结合成本效益和质量控制程序为个人和企业旅行者提供完整的旅行解决方案。我们拥有一支具有多年经验和深厚知识以及奉献精神的专家团队,以满足并满足客户在旅游行业的需求。
Address
UAE, Khalifa Complex A, ground floor
34493 阿布扎比
United Arab Emirates
Contacts
Homepage:
Email:
Tel:
Product Groups
Incoming Agencies
Town Sightseeing Tours/ Walks
Family Holidays