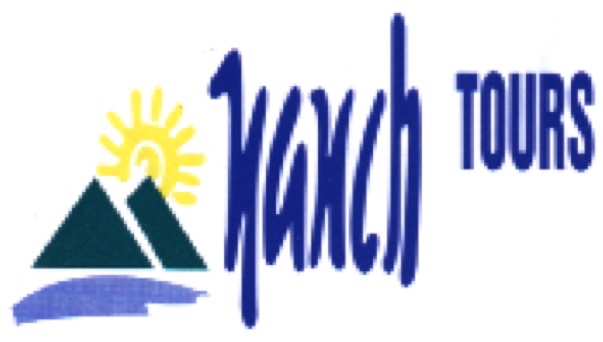 Nanch Tours
Booth No. B085
Nanch Tours, with more than 30 years of experience in the tourism and transportation industry in El Salvador and the Central American region, guarantees incredible new experiences!

El Salvador has an enormous touristic potential. In less than one hour, you can visit the country from the beach (on the Pacific Ocean), to the mountains and visiting small local towns on the way. Being a "new" touristic country, El Salvador has so much to offer. It's still very unique and Salvadorians are very special people.

Nanch Tours proposes touristic packages creating a fabulous experience discovering the amazing natural beauties El Salvador has to offer. As well, new packages can be created depending on the tourist requests.

Transportes JAP, is the transportation company working together with Nanch Tours, with more than 100 vehicles available to meet the touristic demand.

We also offer services and tours in other Central American countries. We create amazing experiences in and out of El Salvador to meet our tourist needs.

We invite you to greet and meet us! Let's have a chat and listen to the natural wonders you can discover in El Salvador and the Central American region!!!
Nanch Tours在萨尔瓦多和中美洲地区拥有30多年的旅游和运输行业经验,保证了令人难以置信的全新体验!

萨尔瓦多具有巨大的旅游潜力。在不到一个小时的时间内,您可以从海滩(太平洋),山上以及途中参观当地的小城镇游览这个国家。作为一个"新"旅游国家,萨尔瓦多提供了很多东西。它仍然非常独特,萨尔瓦多人非常特别。

Nanch Tours提供旅游套餐,创造一个美妙的体验,探索萨尔瓦多令人惊叹的自然美景。此外,可根据游客要求创建新套餐。

Transportes JAP是一家与Nanch Tours合作的运输公司,拥有100多辆车可满足旅游需求。

我们还在其他中美洲国家提供服务和旅游。我们在萨尔瓦多内外创造了令人惊叹的体验,以满足我们的旅游需求。

我们邀请您来迎接并与我们见面!让我们聊聊天,聆听您在萨尔瓦多和中美洲地区可以发现的自然奇观!
Address
Colonia y Avenida Vista Hermosa N° 215
0 San Salvador
El Salvador
Contacts
Homepage:
Email:
Tel:
Product Groups
Customized Tour
Luxury Tour operators/Travel agencies
Luxury transportation/carriers