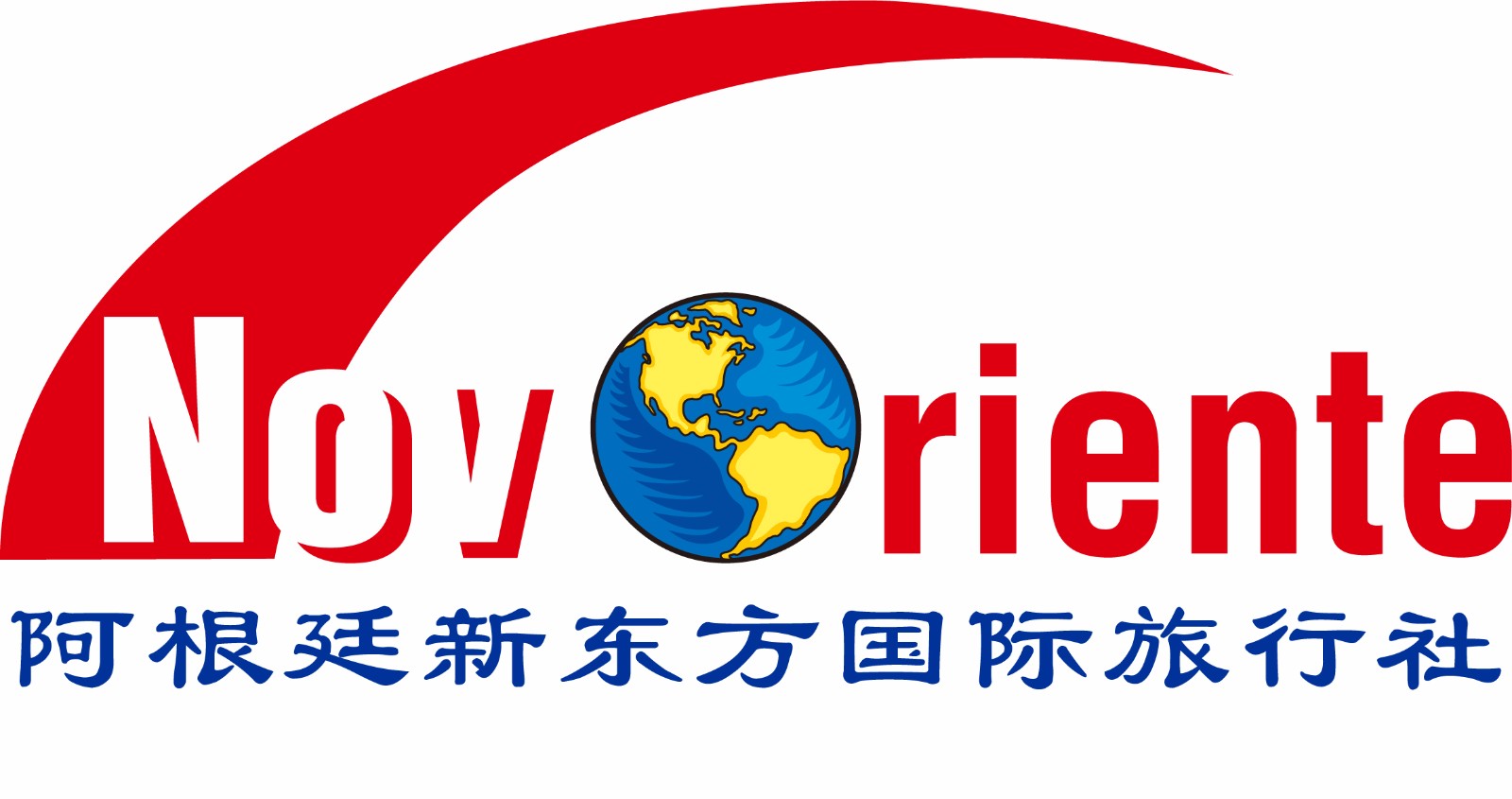 NOVORIENTE INTERNATIONAL TRAVEL
Booth No. B024
Novoriente International Travel, a subsidiary of Novoriente Argentina SRL, is an inbound-outbound international travel agency registered and based in Argentina. It is also one of the only two operators authorized by the National Secretariat of Tourism to work with groups of Chinese tourist , under the framework of the Memorandum of Understanding on bilateral tourism between China and Argentina. In addition, Novoriente Argentina SRL is designated by China's State Administration of Foreign Experts Affairs as an authorized overseas training center.

Novoriente International Travel has a highly qualified professional administrative and operation staff, with vast experience in the industry. It also has a multilingual team of trained tourist guides, translators and interpreters to provide visiting official delegations and trade missions with world-class services for events such as field trips, meetings, conferences, fairs and tours. It caters to the needs of, and organizes trips for, tourists all over South America, even as far as Antarctica. In the last few years Novoriente started to offer specially designed tours, such as trips to Antarctica, hiking, hunting, fishing, skiing, golf, all of which are very well received by the Chinese market and by the Chinese-American communities in North America. Over the years, Novoriente has successfully built an excellent corporate image based on trust, professional integrity and its high quality standards. It has also been certified ISO 9001 , fact which further ensures and consolidates its management process and quality of service.

Services Offered

Inbound Tourism:
Ground transfers and travel arrangements all over Argentina and South America.
Reception and organization of trade missions, international conferences and fairs.

Outbound Tourism:
Tours and trade missions anywhere in China.
阿根廷新东方国际旅行社,隶属于阿根廷新东方商务有限公司,是在阿根廷正式注册的具有出入境资格的国际旅行社, 也是根据中阿两国旅游备忘录,由阿根廷国家旅游局正式指定的具有接待中国旅游团资格的旅行社。新东方商务公司同时还是中国国家外专局指定的境外培训机构。

新东方国际旅行社拥有一批经验丰富、高素质的专业管理人员和操作人员,及一支训练有素、具备极高服务品质和服务意识的多语种翻译、导游队伍,能够最大程度地满足公务和商务考察,会议和展会、旅游等各方面客户的需求。公司安排和接待的旅游团,足迹遍及南美各地,直至南极大陆。近年来推出的专项旅游,如南极游、登山、狩猎、垂钓、滑雪、高尔夫球等项目,在中国大陆以及北美华人市场反响良好。多年来,新东方以其优良的服务品质,建立了专业诚信的良好企业形象。

公司业务范围:
入境部:
阿根廷及南美各地地接和旅游安排,
阿根廷商务考察、国际会议、国际会展等的安排和接待,

出境部:
中国及世界各地旅游安排

票务部:
国际及阿根廷境内机票业务

中资企业部:
驻阿根廷中资企业机票,酒店,会议,旅游等业务
Address
ESMERALDA 920 19º 2
1007 BUENOS AIRES
Argentina
Product Groups
Incoming Agencies
Customized Tour
Luxury Tour operators/Travel agencies