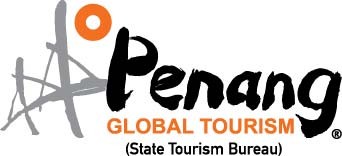 Penang Global Tourism
Booth No. B018
Set up to promote, market and generate tourism for the Penang State in Malaysia, Penang Global Tourism is a State tourism bureau which serves as a focal point for coordinating all tourism activities. PGT, as it is affectionately known, works with various key tourism industry players locally and abroad in hosting tourism-related events such as familiarisation trips to Penang.

PGT participates in overseas sales missions at world-renowned trade shows, and the exposure has contributed to Penang's popularity as a destination, investment and habitat choice for many from around the world. On the home front, PGT supports annual events such as the Penang Hot Air Balloon Fiesta, Penang International Food Festival, George Town Literary Festival and Penang Island Jazz Festival.

PGT has set up a Tourist Information Centre in the city where tourists can obtain additional information on Penang. PGT also gathers and monitors data pertaining to tourism, and provides free information leaflets and booklets on Penang. All these efforts are targeted at promoting Penang as Asia's destination of choice.
槟城旅游局(Penang Global Tourism,简称 PGT),旨在旅游宣传行销、促进旅游创新,并推动旅游业的发展。 槟城旅游局负责协调推动旅游活动,与当地和海外各旅游业从业者联办各项旅游活动如,体验槟城考察团,以建立良好的名誉。

为了达成目标, 槟城旅游局活跃参与世界贸易中心推动的会展,促进外销,通过各项会展推广槟城为旅游胜地, 吸引外商投资及提高景点知名度以获得全球认可。在国内方面,我们也提供支持予其他组织所举办的年度活动如,乔治市嘉年华、乔治市文学节和槟城爵士音乐节等。

槟城旅游局在乔治市中心设立了游客资讯中心,以帮助到访槟城的旅客们获取槟城的最新咨询。为了反映旅游行业规模与发展趋向, 我们积极搜集数据分析和加以监督,并通过免费提供旅游手册或传单与旅客们分享最新资讯。通过各项策略, 槟城旅游局致力于将槟城打造成亚洲首选旅游胜地。
Address
8-B (1st floor) The Whiteaways Arcade, Lebuh Pantai, George Town, 10300 Penang
10300 George Town
Malaysia
Contacts
Homepage:
Email:
Tel: