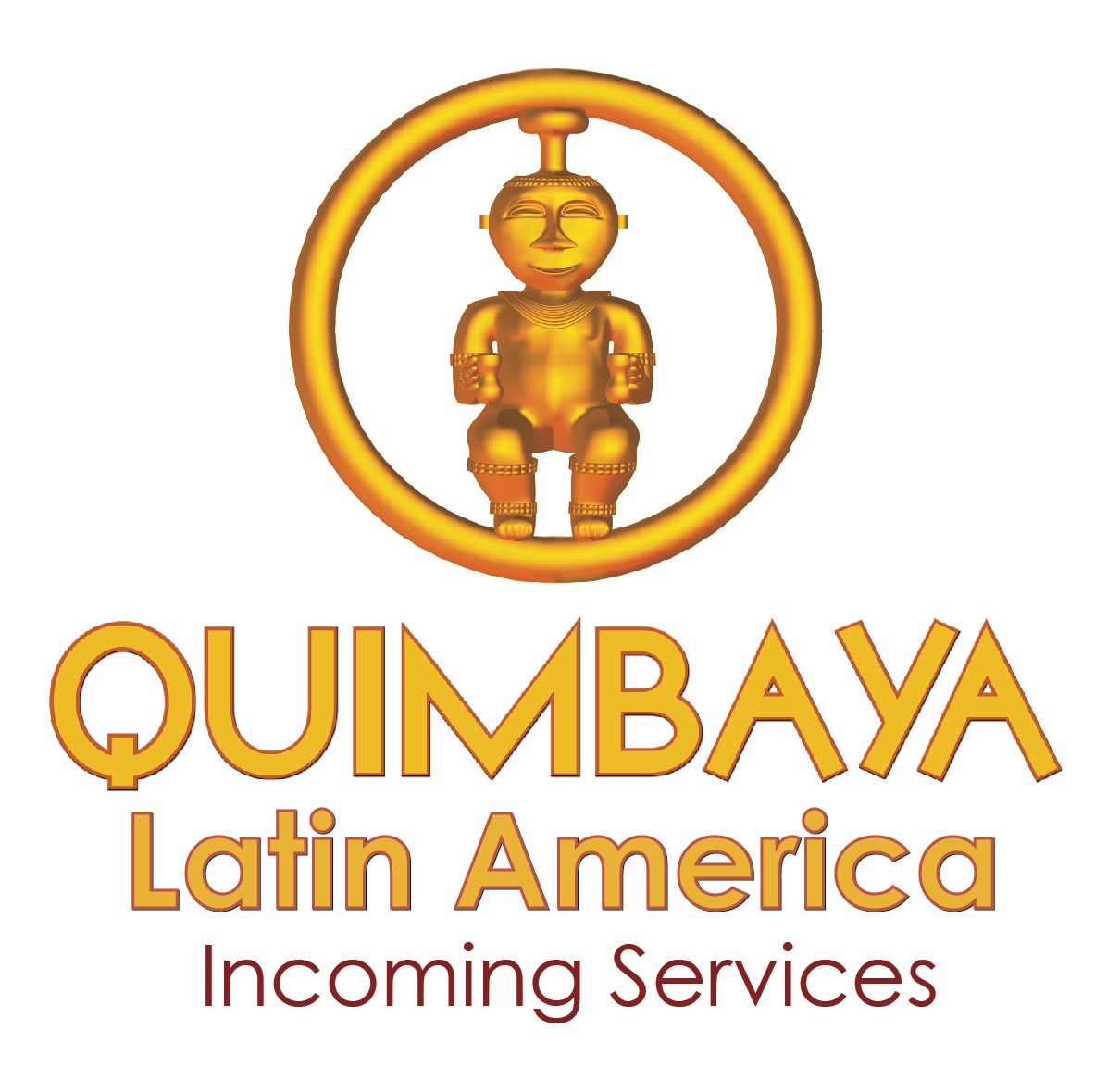 QUIMBAYA TOURS
Booth No. B024
QUIMBAYA LATIN AMERICA is the only DMC in LATIN AMERICA with its own 17 local offices in 11 countries: Mexico, Guatemala, Peru, Argentina, Brazil, Ecuador, Bolivia, Chile, Colombia, Costa Rica, Panama.

QUIMBAYA sells only B2B and is exclusively providing incoming services to Tour Operators, MICE and Agencies.
Created 32 years ago, QUIMBAYA has been operating Chinese groups since 2011 and with a sales office in Beijing since 2017.

QUIMBAYA has been creating unique tailor-made itineraries for all type of clients. Thanks to the strong local presence, QUIMBAYA can offer multi-destination itineraries including fixed departures and the longest tour: 7 countries in 28 days.
金巴雅是拉丁美洲唯一认证的旅游目的地管理公司。在十一个国家,十七个城市设有服务分公司。包括墨西哥,危地马拉,秘鲁,阿根廷,巴西,厄瓜多尔,玻利维亚,智力,哥伦比亚,哥斯达黎加,巴拿马。

今巴雅针对同业销售,专业旅游产品运营商,MICE和代理商提供地接服务。今巴雅创建于32年前,自2011年以来一直在中国运营,自2017年起在北京开设立销售办事处。

今巴雅拉丁美洲公司一直为所有类型的客户创建独特的定制行程。 凭借强大的本地影响力,今巴雅可以提供多目的地行程,包括固定班次和超长的旅行:28天内的7个国家。
Address
AV. FEDERICO LACROZE 2252
1426 BUENOS AIRES
Argentina
Contacts
Homepage:
Email:
Tel:
Product Groups
Incoming Agencies
Family Holidays
Customized Tour