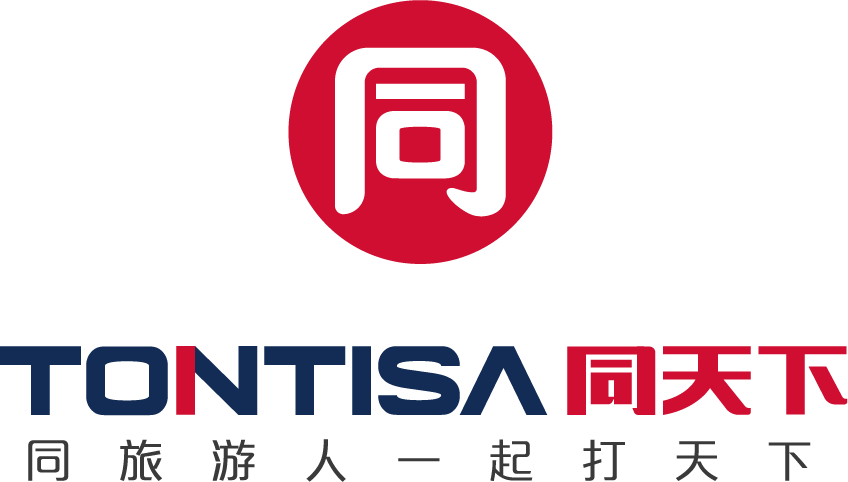 SHENZHEN TONTISA TECHNOLOGY CO.,LTD.
Booth No. A120
Shenzhen Tongtian Science and Technology Co., Ltd. is a new Internet enterprise which integrates the research and development of comprehensive ERP system, sales and establishment of Industry Data Center for tourism enterprises. It is also a high-tech enterprise of the state and Shenzhen.

At present, there are five major products of Xiaoqiang ERP series products [Internet Solutions for Travel Wholesalers] [Internet Solutions for Organizing Associations] [Inter-industry Distribution Solutions] [Mobile Version of Xiaoqiang ERP], and [Tourist Assistant]. They have three characteristics of information services: internal intelligent management, full network marketing and data connection, which can meet the needs of information office and distribution of travel agencies. Seek the integration of resources among industries. Xiaoqiang system in the same world can also realize data interconnection with OTA and tourism platforms, and can also help the tourism industry to carry out data docking.

Headquartered in Shenzhen, Tongtian covers the whole country with 18,000 users. At present, we have a team of nearly 100 people, in which R&D management system and technology level have obtained international ISO certification, and have perfect after-sales online and offline services to help travel agency users quickly realize the information transformation.
深圳同天下科技有限公司是集旅游企业综合性ERP系统研发、销售及建立行业数据中心为一体的新型互联网企业,也是国家及深圳市高新技术企业。

目前旗下有小强ERP系列产品【旅游批发商互联网解决方案】【组团社互联网解决方案】【同业分销解决方案】【小强ERP 移动版】,及【旅游人助手】五大产品,具有"内部智能管理、全网络营销、数据连接"三大特色信息化服务,可解决旅行社信息化办公、分销需求及行业间的资源整合。同天下小强系统还可与各大OTA 及旅游平台实现数据互通互联,也可以帮助旅游同业进行数据对接。

同天下总部位于深圳,业务范围覆盖全国地区,用户有18000+人。目前拥有近百人团队,其中研发管理体系及技术水平获得国际ISO认证,拥有完善的售后线上线下服务,帮助旅行社用户快速实现信息化变革。
Address
深圳市龙岗区横岗街道力嘉路2013文创园A栋312-315
518100 深圳
China
Contacts
Homepage:
Email:
Tel:
Product Groups
IT solutions and services