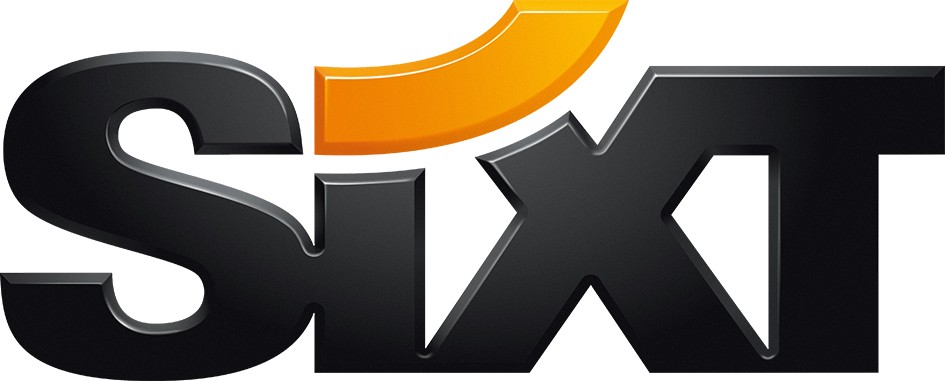 Sixt Rent a Car
Booth No. D034
Sixt stands for exciting mobility and tailored solutions. We lead with innovation in the car rental sector and offer high-quality customer service, premium products and a seamless rental experience. Our motivation is our customer – they are the most important person in our business. Take this opportunity and plan your next self-drive journey with us!

Founded in 1912 in Munich, Germany, Sixt is an over 100 years old family-owned car rental company. Sixt is working towards a future with access to safe, efficient and comfortable mobility – whether it is for 6 minutes, 6 hours or 6 months. Ours is the world's largest fleet with more than 250,000 cars in over 105 countries. Vehicles that may be driven by customers or by drivers. One brand, all solutions.

You will be able to find our Sixt car rental services internationally, in almost every major city and tourist destination worldwide and at convenient locations such as airports, train stations, cruise ports and hotels.
Sixt国际租车以高质量的服务,顺畅的租赁流程和不断创新的开拓精神立足于业界。不断完善客户体验是我们一直向前的动力。
SIXT于1912年诞生于德国慕尼黑,以家族自营的模式从本土企业慢慢发展成国际性的租车公司,不知不觉间已经有了一百多年的历史。SIXT目前在全球超过105个国家都拥有门店,涵盖了世界上主要的机场,火车站,港口和酒店。我们的车辆有25万台,其中60%为奔驰宝马和奥迪的高端品牌车。
各位计划着海外自驾出行的小伙伴们,SIXT各门店的活力橙和炫酷的车队正等着为你的朋友圈添砖加瓦,也期待着为你的旅程保驾护航哦!
选择SIXT,选择高端舒适的自驾体验!
Address
Zugspitzstrasse 1
80249 慕尼黑
Germany
Contacts
Homepage:
Email:
Tel:
Product Groups
Car Rental Companies
Limousine Services/chauffeured service