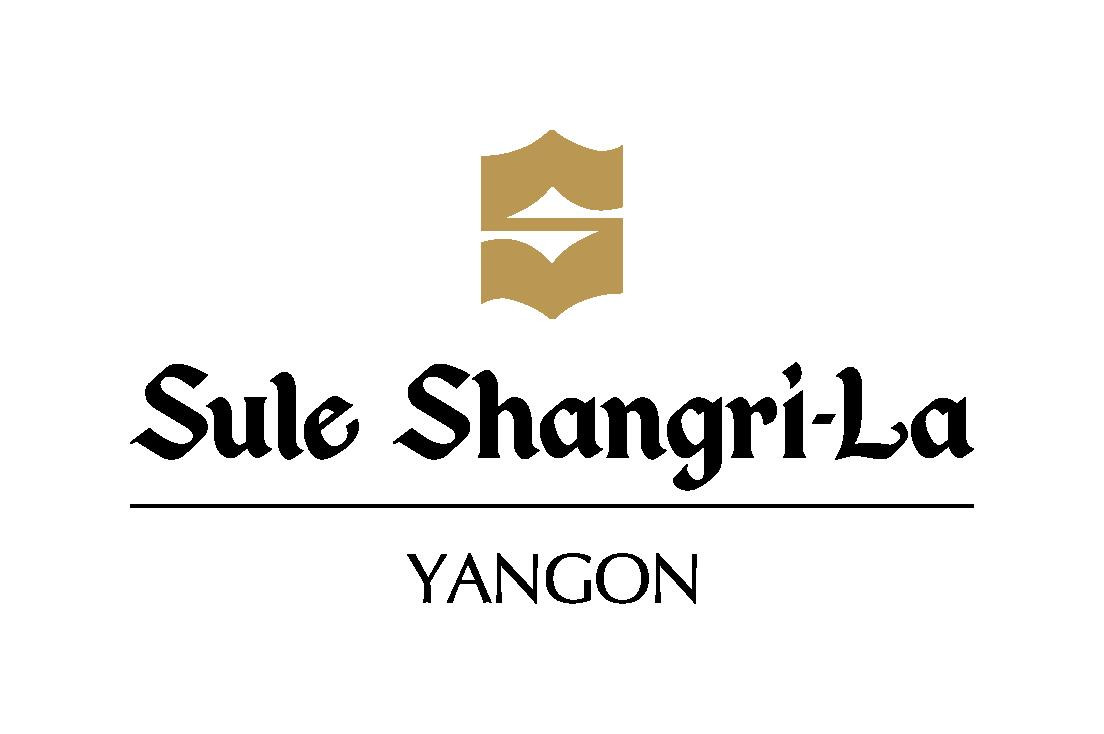 Sule Shangri-La
Booth No. C020
Sule Shangri-La Yangon is located in downtown Yangon on Sule Pagoda Road and connected to Sule Square Mall, a lifestyle mall offering retail shops, supermarket, restaurants and food court
Five minute walk to Bogyyoke Aung San (Scott's) market, Sule Pagoda, City Hall & Railway station
45 minute drive (26kms) from the Yangon International Airport (RGN). There have 479 guestrooms and suites, starting at 34 sqm. While the décor references the past, guestroom amenities are thoroughly modern. 28 suites incorporating artefacts to display Myanmar's much-admired artistry. Measuring 66 to 189 sqm, suites are comfortably designed for relaxing and working in separate areas. Spacious bathrooms are fitted with a bathtub, rainforest shower and quality amenities. Horizon Club rooms are located on top floors (20 to 22) offer great views of Yangon city, Yangon River or the Shwedagon Pagoda.

Café Sule brings to Yangon a confluence of flavours and cultures presented by a team of international chefs with six distinctive private dining rooms, Summer Palace specializes in Cantonese dim sum and authentic Chinese dishes.
The Gallery Bar reflects a public drinking house from the past British era. The bar's range of imported beers goes well with the tempting menu of steak, pasta, tapas, burgers and snacks.
The hotel's iconic Peacock Lounge is an informal meeting ground for catch-ups between friends or executives and offers a wide range of a la carte dishes.
The hotel's meeting spaces – regular hosts of delegations and dignitaries – span three levels and are of modern palette with gold accents. The Myanmar Ballroom is one of the biggest function spaces in the city. Its lacquer-panelled doors open to an elegantly decorated room capable of hosting up to 750 people. Eight additional function rooms suit various events ranging from an intimate group of eight people to a big group of 300 people.
仰光司雷香格里拉大酒店位于仰光市中心的司雷宝塔路,与苏莱广场购物中心相连,这是一个生活时尚的购物中心,提供零售商店,超市,餐厅和美食广场。步行5分钟即可到达Bogyyoke Aung San(斯科特)市场,Sule Pagoda,市政厅和火车站,距仰光国际机场(RGN)45分钟车程(26kms)
客房详情

有479间客房和套房,起价34平方米。虽然装饰参考了过去,但客房设施完全是现代化的,28间套房融合了文物,展示了缅甸备受赞赏的艺术品。套房面积为66至189平方米,设计舒适,适合在不同区域放松和工作。宽敞的浴室配有浴缸,热带雨林淋浴和优质设施。豪华阁客房位于顶层(20至22层),享有仰光市,仰光河或大金塔的美景。

餐厅

CaféSule餐厅为仰光带来了一系列风味和文化,由一群国际厨师和六间独特的私人餐厅共同呈现,Summer Palace餐厅专门供应粤式点心和正宗的中式菜肴。
Gallery Bar酒吧反映了过去英国时代的公共饮酒屋。酒吧的进口啤酒系列与牛排,意大利面,小吃,汉堡和小吃的诱人菜单相得益彰。
酒店标志性的孔雀休息室是一个非正式的聚会场所,可供朋友或行政人员之间的追赶,并提供各种单点菜肴。

会议室
=====
酒店的会议室;代表团和政要的主持人 - 跨越三个层次,具有金色调的现代色调。
缅甸宴会厅是该市最大的功能空间之一。其漆面镶板门通向装饰典雅的客房,最多可容纳750人。
另外八间多功能厅适合举办各种活动,从亲密的八人团体到300人的大团体。
Address
223 Sule Pagoda Road, G.P.O. BOX 888,
11181 Yangon
Myanmar
Contacts
Homepage:
Email:
Tel:
Product Groups
Hotels/hotel chains
Hotel representatives
Serviced apartments