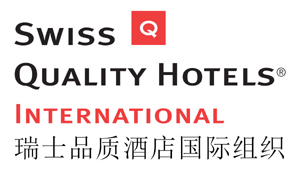 Swiss Quality Hotels International
Booth No. A131
Swiss Quality Hotels – Pure Swissness.
A unique collection of more than 60 quality minded hotels in well-located 45 Swiss destinations, ranging from scenic mountain and lake locations to urban hot-spots. Wide variety of services is available, including B2B online reservation system for FIT @ best rates and competitive offers for groups & MICE. Assuring professional support through "Swiss Quality is our Promise".
The Swiss Quality member hotels are in the following famous regions/cities:
Swiss Regions: Zurich, Jungfrau Region, Bernese Oberland, Lake Luzern, Geneva, Basel Region, Ticino, Grison, Appenzell, St Gallen, Lake Geneva, Lake of Constance, Toggenburg & Aargau.
Cities: Zurich, Interlaken, Luzern, Lugano, Ascona, Basel, Chur, Geneva, Olten, St. Gallen, Winterthur & Solothurn.
Swiss Mountain Resorts: Davos, Grindelwald, Gstaad, Kandersteg, Leukerbad, les Diablerets, Maloja, Murren, Rigi Kaltbad, Sils Maria, St Moritz, Wengen & Wildhaus.
瑞士品质酒店 – 纯瑞士品质。
独特的瑞士品质酒店拥有60多家品质上乘的酒店并分布在瑞士地理位置较好的45个目的地,从风景秀丽的山区,湖泊地区到城市热点闹区。 提供各种服务,包括B2B(企业对企业)在线预订系统为散客提供最优惠的价格和为团体和MICE(会展)提供具有竞争力的报价。 通过"瑞士品质是我们的承诺"确保专业支持。
瑞士品质会员酒店分布在以下著名的地区/城市:
著名的瑞士地区:苏黎世,少女峰地区,伯尔尼高地,卢塞恩湖,日内瓦,巴塞尔 地区,提契诺,格劳宾登州,阿彭策尔,圣加仑,日内瓦湖,康斯坦茨湖,托根博格和阿尔高州。
著名的城市:苏黎世,因特拉肯,卢塞恩,卢加诺,阿斯科纳,巴塞尔,库尔,日内瓦,奥尔滕,圣加仑,温特图尔和索洛图恩。
著名的瑞士山区度假村:达沃斯,格林德尔瓦尔德,格施塔德,坎德施泰格,洛伊克巴德,莱迪亚布勒雷,马洛亚,米伦,瑞吉卡尔巴德,锡尔斯玛丽亚,圣莫里茨,翁根和威得浩斯。
Address
Spittelstrasse 4
8712 Stäfa
Switzerland
Contacts
Homepage:
Email:
Tel:
Product Groups
Hotels/hotel chains
Holiday resorts
Conference and congress hotels
Wellness/Spa hotels
Hotel representatives