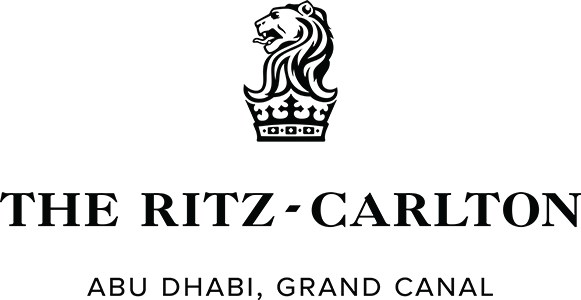 The Ritz-Carlton Abu Dhabi, Grand Canal
Booth No. B091
The Ritz-Carlton Abu Dhabi, Grand Canal features 532 luxurious rooms and suites, including 90 twin rooms. Set admits beautifully landscaped gardens with its own private beach overlooking the creek and the iconic Sheikh Zayed Grand Mosque, the hotel consists of ten stately buildings arranged in a crescent formation, complemented by artfully designed water features throughout the 230,670 square meter (57 acre) property. The Ritz-Carlton Abu Dhabi, Grand Canal provides 2,182 square meters (23,484 square foot) of flexible meeting space , including the magnificent 1,550-square meter (16,685 square foot) Roma Ballroom that is divisible by three, with an additional 14 individual meeting rooms.

Organization's Classification: Hotel
Category of Product/Service: Luxury
Marketing Aids offered: Automated Reservation System, Familiarization Trips, Full Customized Itinerary Planning, International Sales Offices, Internet Communication capabilities, Group Promotions.
Services Offered: Accommodation, Convention/Meeting/Banquet Facilities, Multilingual Staff (Chinese/Mandarin), Transportation/Chauffeured Limousines, VIP/Special Services, Incentive activities.
阿布扎比(大运河 )丽思·卡尔顿酒店提供532间特色豪华客房与套房, 其中包含90间双床房。酒店坐落于美丽的丽景花园之中, 正对阿布扎比标志性景观 - 谢赫·扎耶德大清真寺,并带有可欣赏河湾风光的私人沙滩。酒店由十座以拱形连接的大厦组成,总面积 230670平方米(57英亩)。阿布扎比丽思·卡尔顿酒店提供2182平方米(23484平方英尺)的灵活会议场地, 其中包括1550平方米(16685平方英尺)的罗马宴会厅(可分为三个场地), 以及其他14个独立会议室。

企业类别:酒店
产品服务类型:豪华酒店
市场开发方式:自动预定系统, 考察团,全定制行程规划,国际销售处,网络通信能力, 团队折扣
服务类型:住宿、大型会议/宴会/宴会设施、奖励旅游、多语言辅助译员/向导、VIP/个性化服务
Address
Khor Al Maqta'a
91888 Abu Dhabi
United Arab Emirates
Contacts
Homepage:
Email:
Tel:
Product Groups
Hotels/hotel chains
Holiday resorts
Luxury accommodation