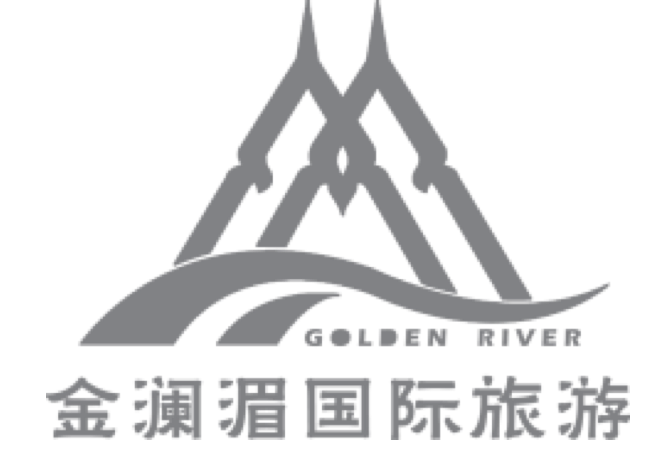 unnan Golden River international tourism investment and development co.ltd
Booth No. C015
Orientation of Jin Lanmei is to invest, develop and operate integrated shipping, tourism, and tourism route for international sight-seeing boat on navigable water of Lancang-Mekong River; to develop, construct, and operate scenic spots and tourism park of Lancang-Mekong River; and to provide services such as travel agency, cultural communication, and organizing cultural and artistic exchange activities, etc..
By sharing the brand of ethnic cultural tourism of YMCI, relying on port resources and comprehensive shipping investment of YNPC, applying the investment fund and advantages of capital operation of CMHK and Runde Funding, and in accord with the thinking of combining international and mid-to-high end shipping tourism with tourist attractions along shore, Jin Lanmei will conduct comprehensive development of "whole domain" along the Lancang-Mekong River, take shipping in Lancang-Mekong River water area as the main line, connect the already have tourist attractions and resources of the shareholders along the water, so as to create boutique and minitype scenic spots, open up hot tourism resources, such as boutique hotels and RV park.
Meanwhile, Jin Meilan connects with offshore tourism resources along the river actively. Recently, staffs of Jin Meilan has made special research in Laos on the Futu Tower, rural village of Mansa, and Ban Xiangguo; in Myanmar, the Shwedagon pagoda, and Dai temple; in Thailand, the Mae Salong, Ban Hin Taek, Mae Fah Luang Garden, Wat rong Khun, and black house museum, and commit itself to make a project integrating shipping, tourism, and leisure, with the characteristic of tropical rainforest, folk customs, exotic charm, as well as historical feelings.
金澜湄公司定位于澜沧江-湄公河通航水域的综合航运、旅游及水域内国际游船旅游线路的投资、开发与运营;澜沧江-湄公河沿岸景点及旅游园区的开发、建设与运营;旅行社及文化传播、组织文化艺术交流活动等。
通过共享城投景区民族文化旅游品牌,借力港投港口资源及综合航运投资,运用招商局及富宁投资资金和资本运作优势,金澜湄按照国际化、中高端航运旅游与沿岸景区景点相结合的思路,在澜沧江-湄公河沿江进行"全域旅游"综合开发,以澜沧江-湄公河水域航运为主线,串连水域沿线股东已有优质景区和资源,打造沿岸精品微型景点,开辟精品酒店、房车营地等热点旅游资源。
同时,金澜湄公司积极与流域沿线境外旅游资源对接,近日专项调研了老挝的浮土塔、曼沙自然村寨、班相果,缅甸的大金塔、傣族庙,泰国的美斯乐、满星叠、皇太后花园、白庙、黑屋博物馆,致力于打造澜湄合作区内极具热带雨林、民族风情、异域风情、历史情怀的航运旅游休闲度假综合项目。
金澜湄公司携手相关航运公司将打造"风情澜沧江,秘境湄公河"国际品牌,积极推进沿江交通基础设施、流域区旅游重大重点项目建设,加快沿江地区旅游产业发展。同时站在实施国家"一带一路"战略和支持大湄公河次区域旅游业发展的高度,由企业牵头,通过旅游开发,建设经济走廊、产业带的先行示范区,通过自然资源和文化遗产保护,促进以国家、社区和村落为基础的扶贫可持续旅游项目,实现企业与当地优势互补、互利共赢、共同发展。
Address
云南省昆明市融城金界A栋30楼
650000 昆明
China
Contacts
Homepage:
Email:
Tel:
Product Groups
Holiday apartments/villas
Cruise Lines
River Cruises
Luxury transportation/carriers